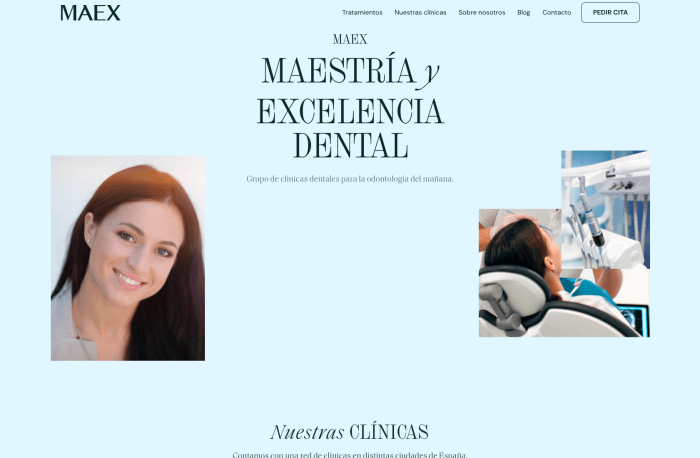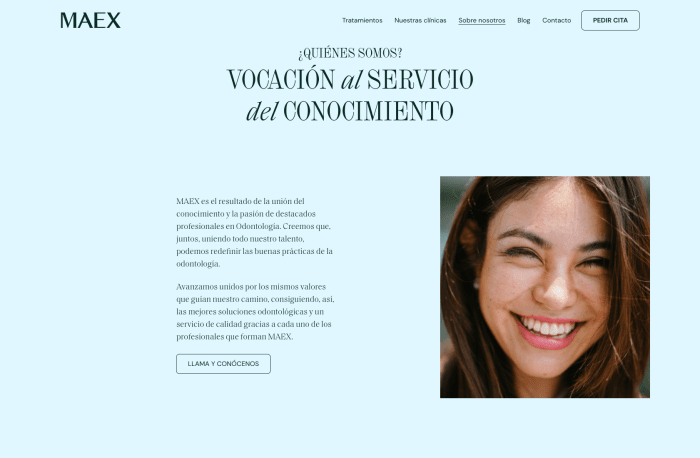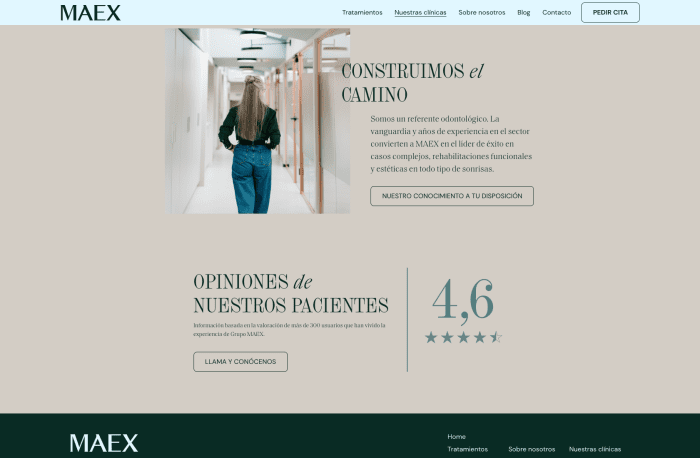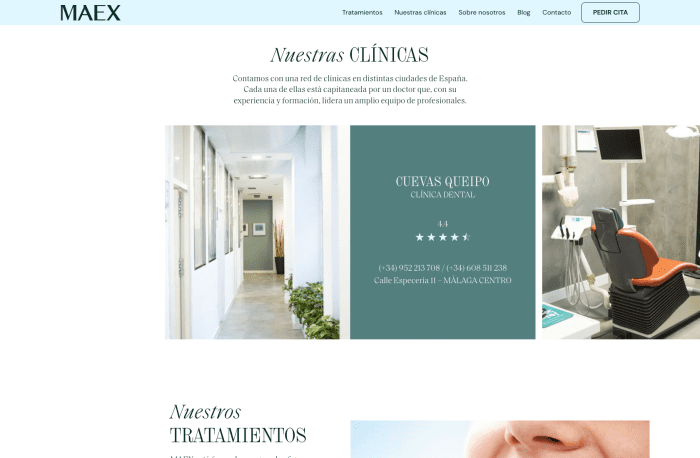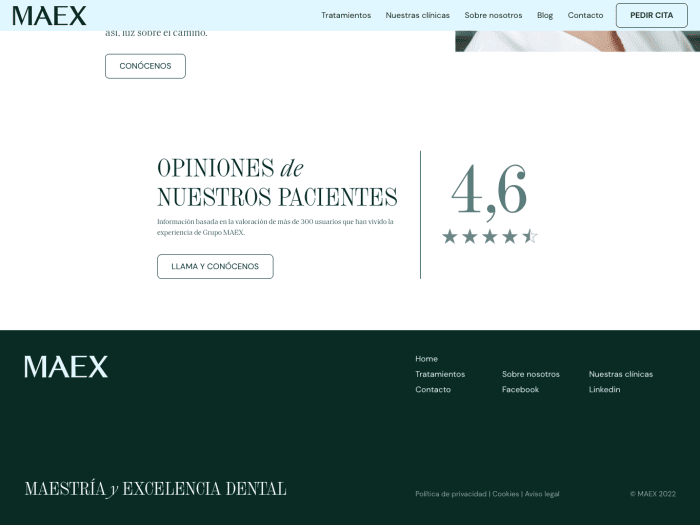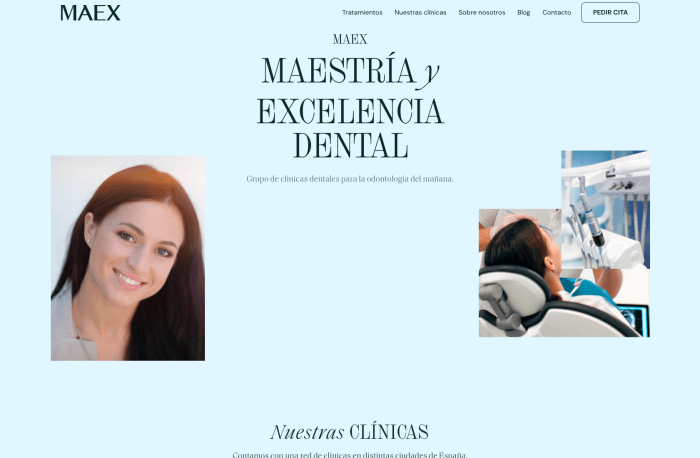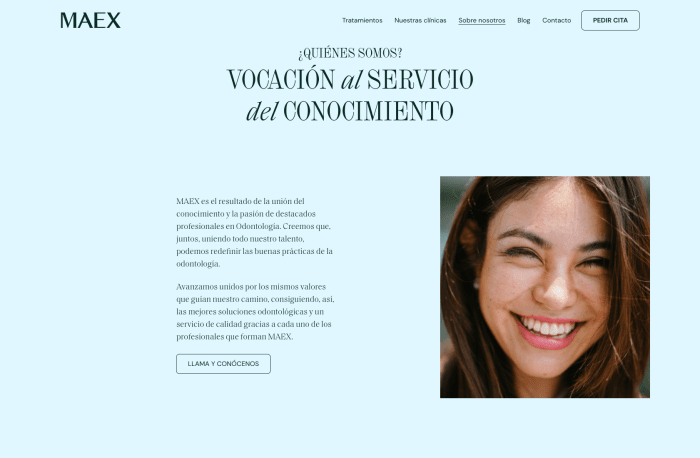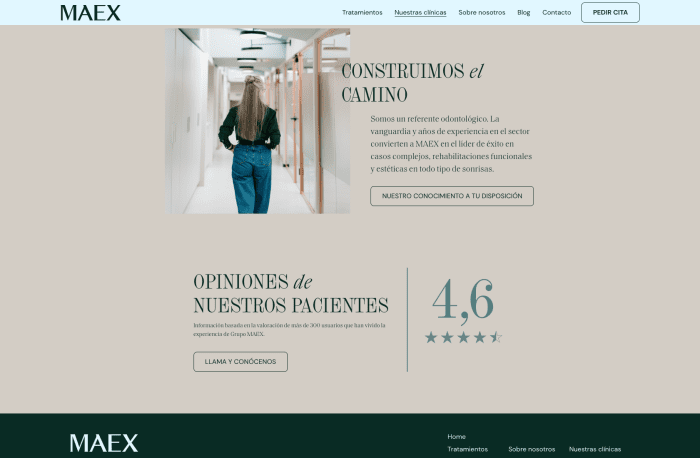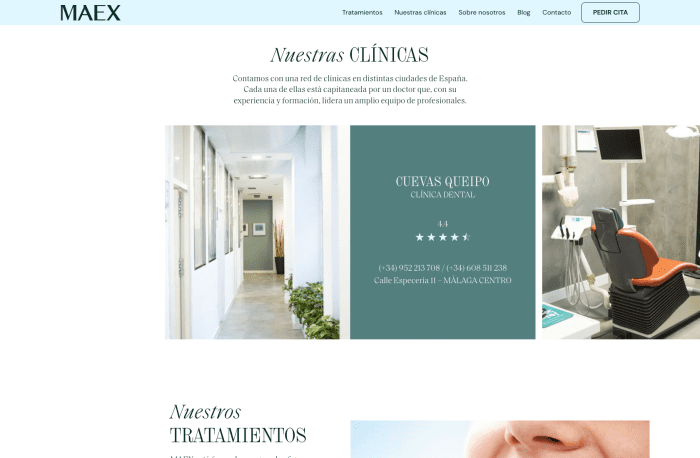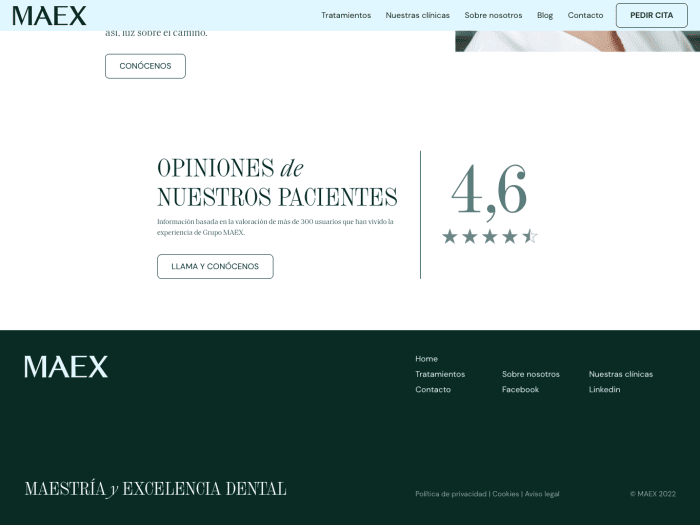 What we worked on
Javascript
Google Tag Manager
PHP
MySQL
Javascript
Google Tag Manager
PHP
MySQL
Javascript
Google Tag Manager
PHP
MySQL
Javascript
Google Tag Manager
PHP
MySQL
WordPress development
CSS
Web performance
HTML
WordPress development
CSS
Web performance
HTML
WordPress development
CSS
Web performance
HTML
WordPress development
CSS
Web performance
HTML
Our development team has created a unique solution for MAEX dental clinics. We have developed a modern and attractive website that offers patients an intuitive user experience.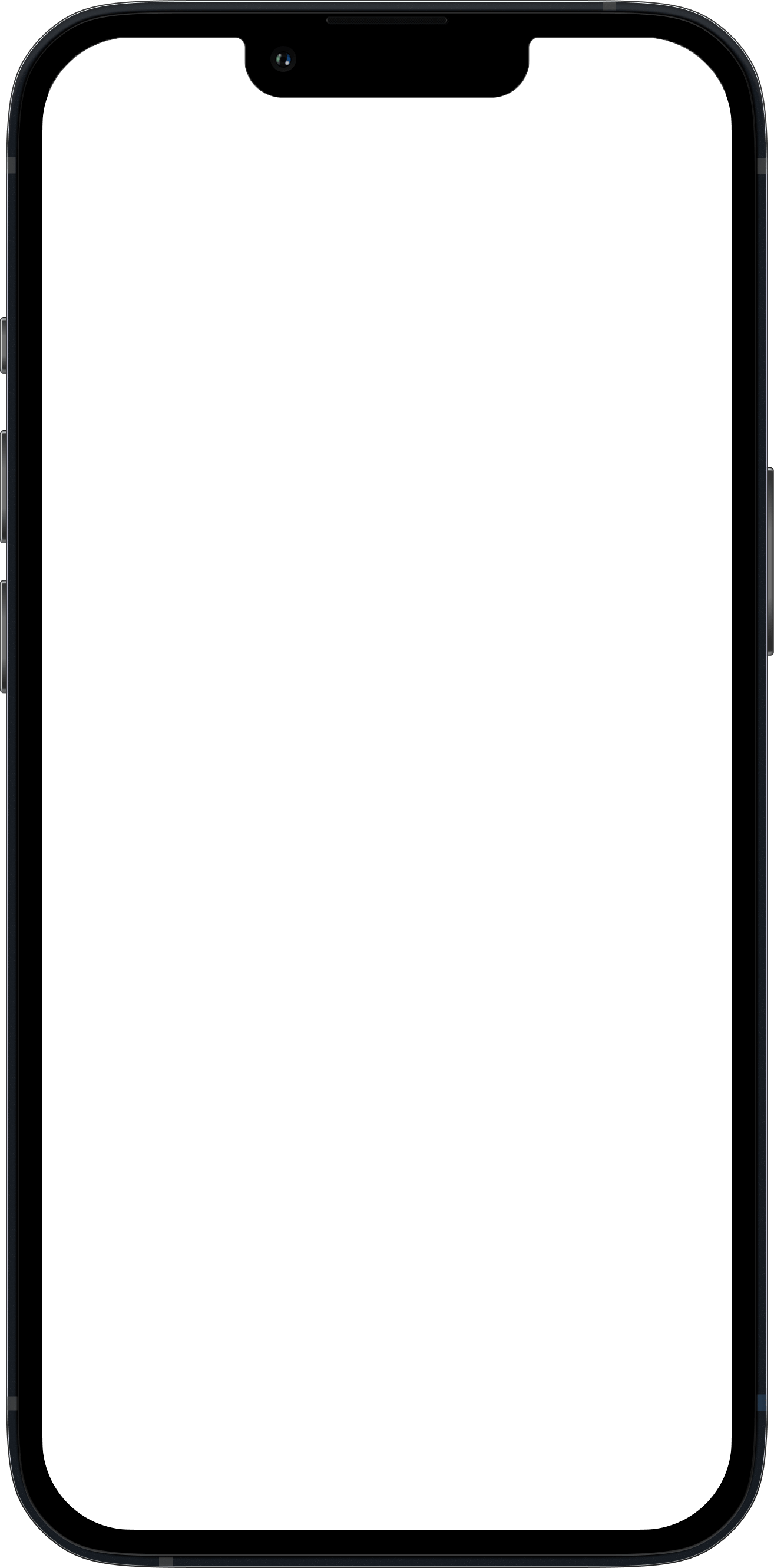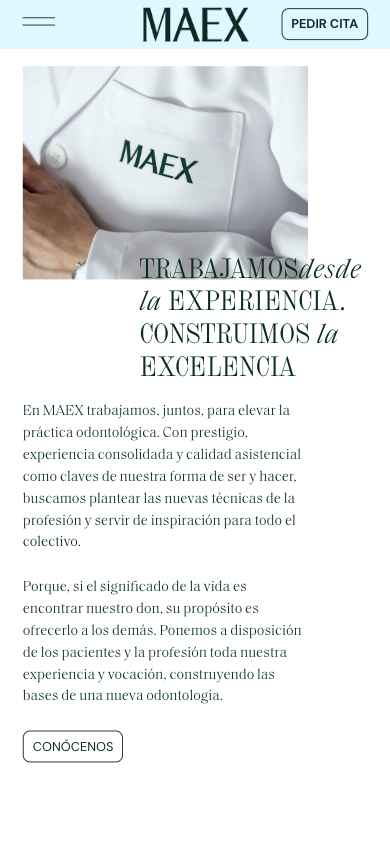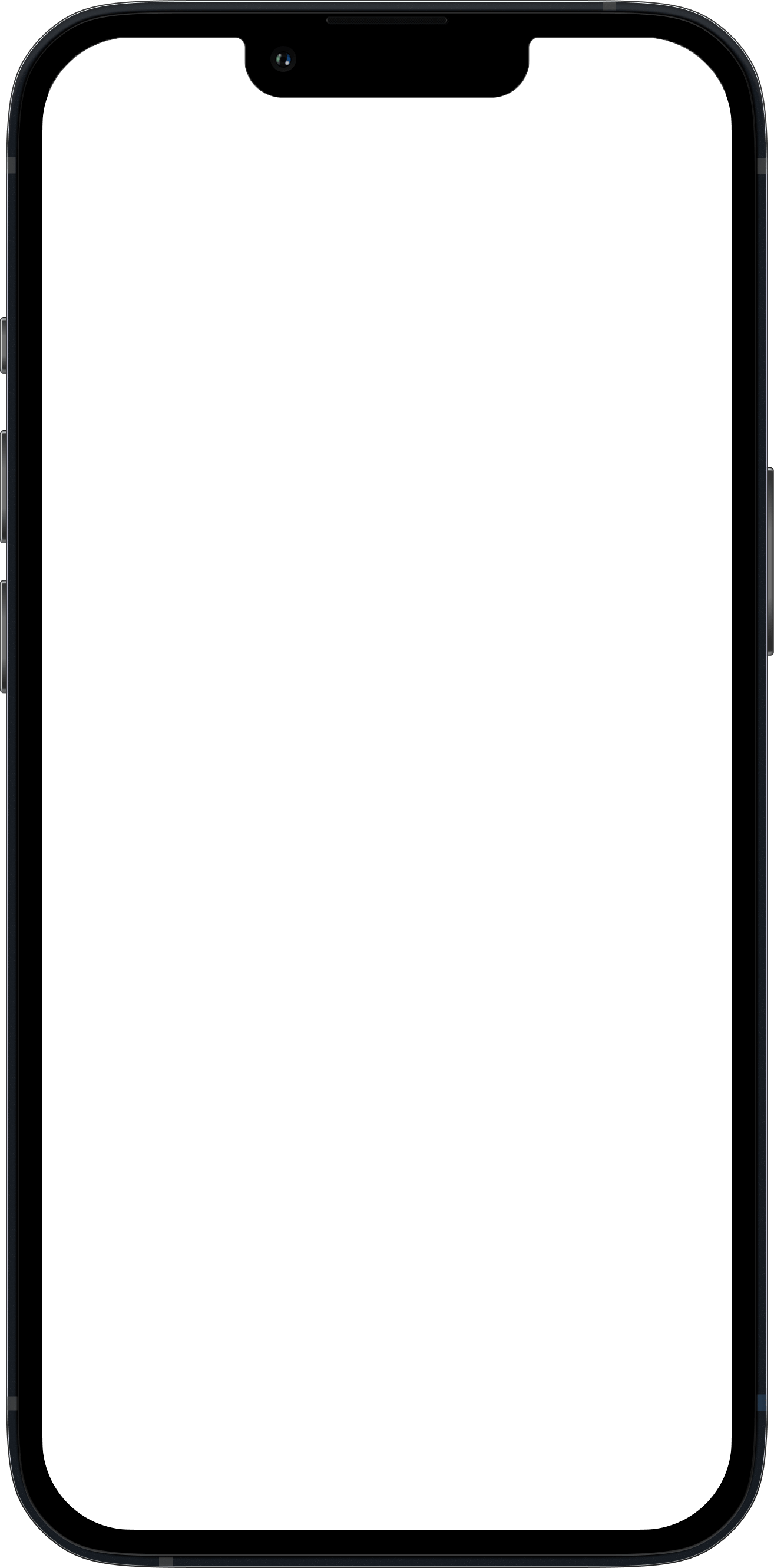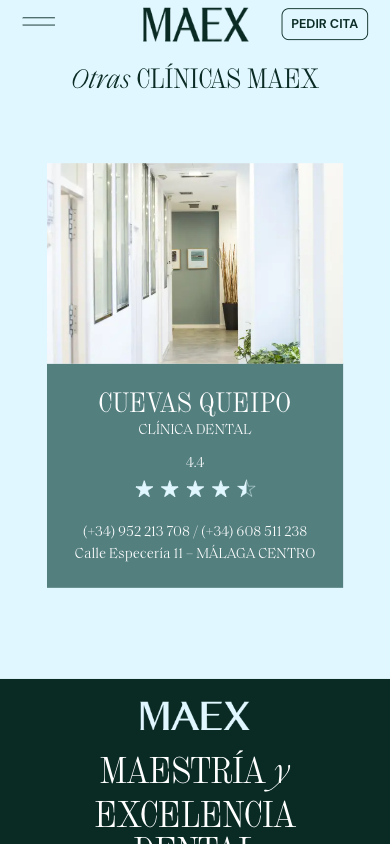 The website includes information about dental treatments, frequently asked questions, an online booking section and a contact section.
In addition, we have developed a content management system so that the clinic can easily update information on the website.